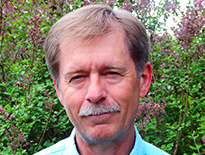 Sleeping with the porcupines.
The author is JC Masters, originally from Jackson, Michigan. I've been working since around age 11 or 12. I started out making fifty cents an hour and a dollar for every woodchuck I shot working for my dear neighbor on her farm. Those were different times and kids in grade school often carried a pocket knife and a pack of matches because many of us had chores to do before we walked to school and as soon as we got home. We never got in trouble (well, not too much anyway) because if the teachers didn't take care of us, our parents would. Sometimes both.
I grew up thinking that work was what life was all about, and perhaps vice versa. As such I did a variety of different jobs and stayed quite busy in those early days. I shoveled snow for residents at the trailer park (about 1 mile walk to get there). I delivered flowers, mowed lawns, and worked at a party store. I repaired cars and became one of Michigan's first certified (required) mechanics. I worked at McDonalds all shifts, even skipping high school. I pumped gasoline. I snowplowed the church parking lot. I worked in a kitchen. I catered. I played in a local wedding band. I went to college and then, after graduation …. I could not find a job.
Eventually I answered an ad for an assistant manager at a gasoline station in Ann Arbor, and after some personnel got shuffled around, I found myself the full charge manager. It did not matter that for the next several months I would be sleeping on the back room concrete floor next to the air compressor, nor that I would be "showering" at the sink in the restroom. I had a job!
Let's bring this back around to some basic management observations. First of all, everyone has a story. Not working hard was never an option for me in the earlier years, and this holds true today. I respect and appreciate other people's stories because this helps me understand a great deal about them, their slant on life, their expectations, and perhaps where they are going. Strong communication is vital for continuing business relationships as well as personal friendships. If I can help others achieve growth and business development, there is worth to this observation.
My many experiences over the years have provided a great deal of insight to draw from. While there are ways to handle "how things should be done", there are also great managerial moments I have witnessed or participated in that just cannot be taught in the classroom. Not every managerial moment can be detailed out – sometimes these things just happen, and nobody can predict outcomes, let alone the content of what is said or done to achieve a desired result.
You probably share your experiences with your friends and co-workers. The more people find that they know about you, the more they may learn and have a greater degree of confidence in who you are. This predictability develops trust. Of course, this is a two-way street and everyone is invited to participate.
Sleeping with the porcupines is a good intro to this site for now. I'll preface this by opining that sometimes great managerial moments are those that simply incorporate a good clear decision about how to go about solving or dealing with a problem.
As a teen, I was faced with a managerial challenge alone in the woods around 4:30 in the morning (yes, still quite dark). You see, I had a favorite tree in Crawford County where I usually sat on November 15th, coincidentally when rifle deer season begins. Over the years, strategically placed logs, branches and accumulated tree litter helped shelter me from the elements in this makeshift ground blind. Following my several hundred yard trudge from the road, I reached my destination and began to sit down. I stopped very quickly, however, as there was something on my seat. My small flashlight was employed and I found that a good-sized porcupine was already occupying my spot. Now, no matter how much I poked and prodded, this handsome critter simply refused to leave. I'll bet I was working on this situation for fifteen minutes. He did however finally move off the seat, to the side a little, but still next to the tree. At that point I figured we had already gotten to know one another enough. I sat down, closed my eyes and went to sleep.
I truly hope you find some worth and perhaps a little delight in these articles. Enjoy!
Also, don't forget to visit my web page at www.jcmastersandcompany.com.